Company Information
Product Development Strategy
It takes time to develop the products and services which are the goal of the company. Therefore short term products and services need to be prepared to keep the company as a first step.
Let us assume the lifetime of a product is longer than the development time. If this is not, it requires parallel development and this kind of products are not suitable for a small company.
Firstly we develop product #1 which can be developed in a very short term. During the sales of product #1, we develop product #2 which requires more time for the development. By repeating these in the same manner, we can develop the product which takes long time while generating the sales.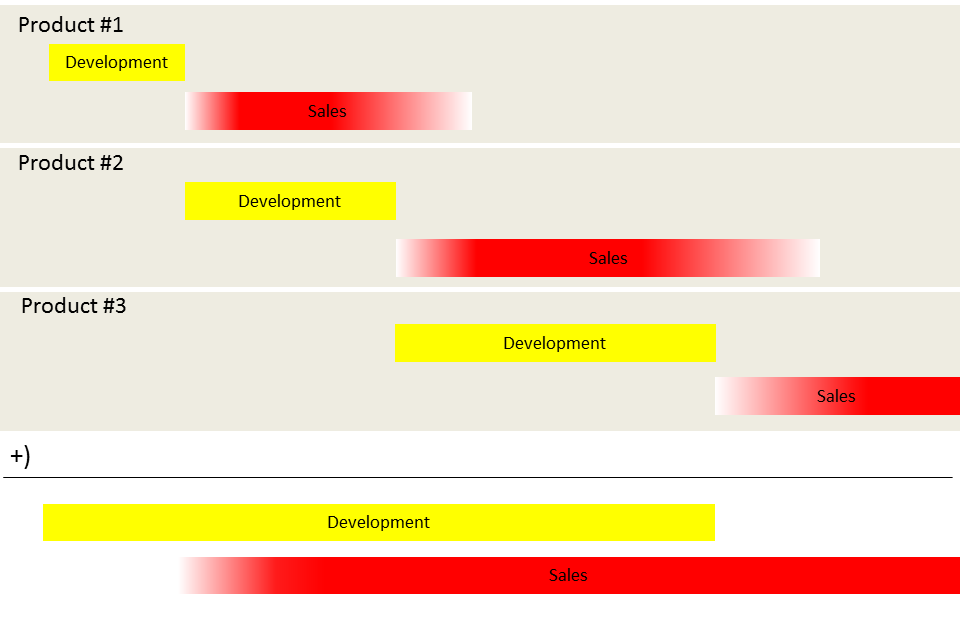 Synergy of Businesses
The company conducts the businesses for software, electronic hardware, sales of general products, and offering fee contents. The following synergy is expected among these businesses.