Company Information
Our company is heavily using glass in the interior, which is reminiscent of the near future. Do you know glass is composed of silicon as well as semiconductors which are the elements of a computer ? Stone tools are also made from silicon, which are used in the Stone Age. Silicon constitutes approximately 28% of the earth's crust, and it is an ordinary and important element. Silicon, which is used from ancient, combined with technology makes new brilliant and bring us to the future.
Working Desk

The top plates on the L-shape desk are made from glass.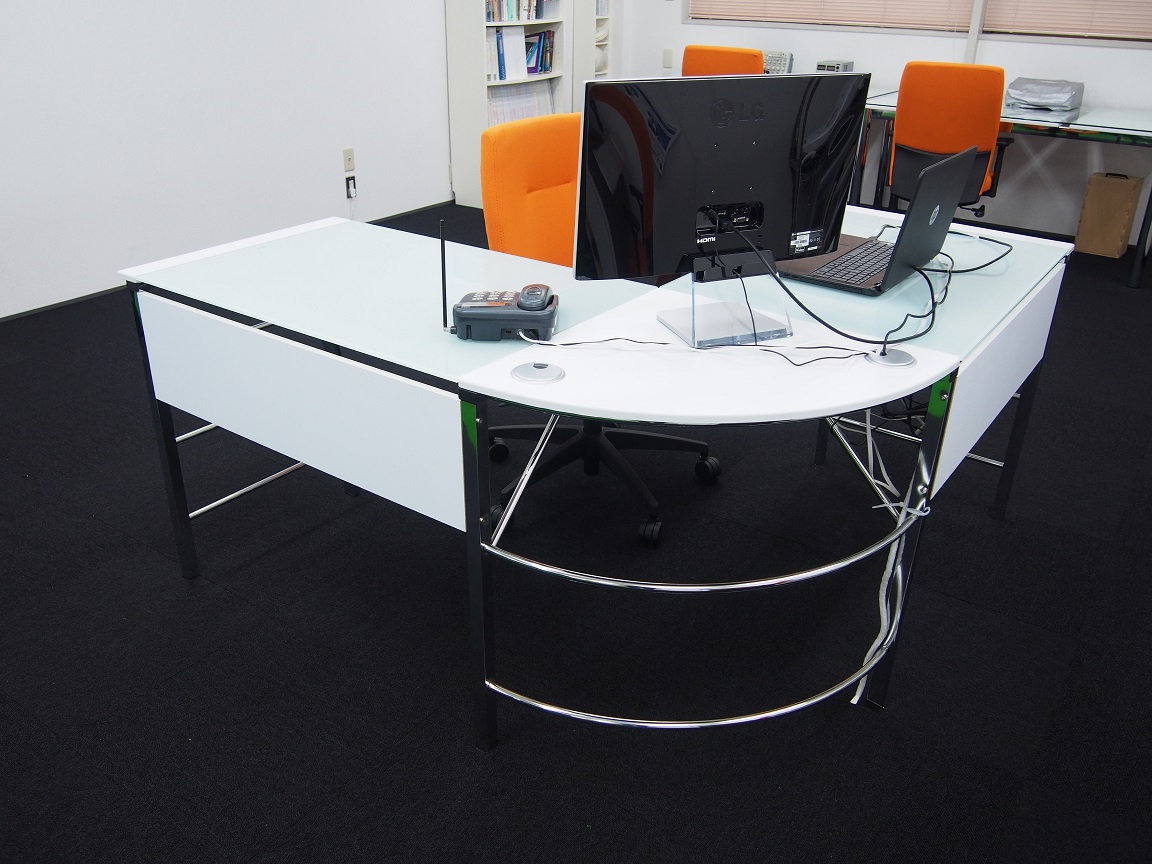 Laboratory Space

The top plate of the table is made from glass, which is resistant about heat and chemicals. Actually this is a dining table for household use.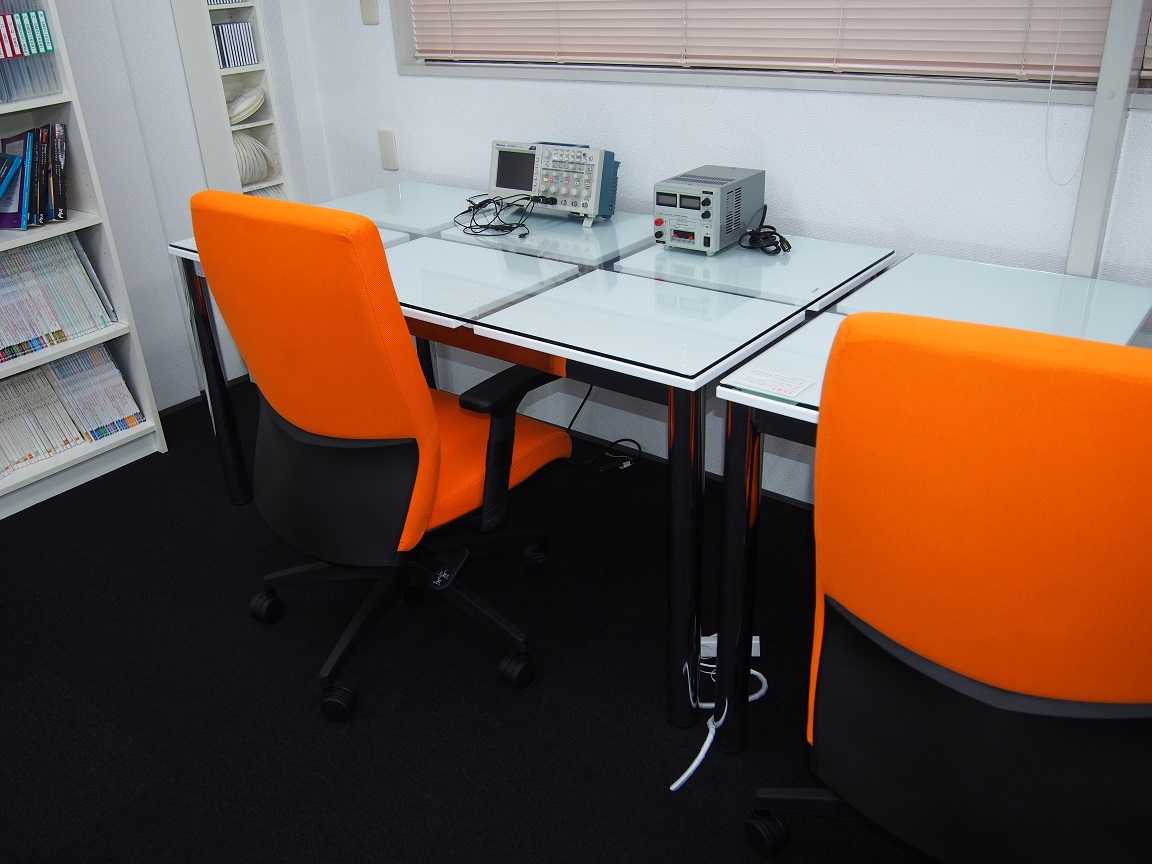 Reception Space

The side and backward cushions can be detached since hook and loop fasteners are used.
Meeting Space

Artificial grass is used at the floor.